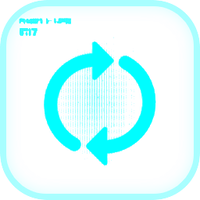 The Range Exchange is one form of communication between Ranchers across the Far, Far Range that allows you to exchange goods from your ranch with goods from theirs. The Exchange is a type of market for ranchers, where they can trade Plorts, Food, Slimes, etc.
The rancher will receive StarMail from new contacts before other ranchers make offers on The Exchange. Two new offers replace the old one after 24 in game hours.
The reward can vary and include food and plorts. Sometimes, you might even be rewarded with a rare Slime Science Resource!
Tips
You can get the Achievement: Hasty Exchange by completing a Range Exchange request before 2pm game-time. The achievement counts only between 12:00 (when a new request pops up) and 14:00 (2:00 pm) in game time. But you do have to sleep.
If you are quick enough, you can catch the crates that is deployed when you complete a request. It'll break open and explode the contents everywhere when it touches anything.
When the crate explodes, if you are getting something similar to 12 chickens, they will fly off in random directions. Make sure you have collected all of them before leaving. If a bunch of slimes gets out, you could have a Tarr outbreak.
You should check the offers from the exchange daily. Sometimes, they will reward you with a rare slime science resource!
If you're on a five-day rush world all range exchange rewards will be 3 gold plorts.
Trivia
There is a "rancher" who uses a cloak and a fedora hat who is called "BOb". This rancher makes typos throughout their messages, and "BOb" is really some pink slimes stacked together who created a Range Exchange profile to ask for chickens.
The ranchers you exchange with are all NPCs. As of this point you cannot exchange items with other players.
Changes
1.1.1 - The Range Exchange now has a countdown clock for the remaining duration of the current offer.
1.1.0 - The Range Exchange has been updated drastically, now having an updated design that allows you to see what you need to give and what you'll get without needing to press the button, and pressing the button now allows you to see the full body of the Rancher you are exchanging with and what they're saying as well. If you are currently not exchanging with anyone, then pressing the button will allow you to choose between two Ranchers to exchange with. All NPC profiles have been updated as well. Ogden Ortiz, an NPC, has created a Custom Range Exchange on his Retreat, this new Range Exchange does not have a time limit, only asks for Kookadoba Fruit, and you can only exchange with Ogden at this Range Exchange. Every three Kookadobas you give turns into one piece of Spicy Tofu, and large amounts of Kookadoba can be given to unlock various Garden Upgrades and eventually access to his Retreat.
0.4.1 - Rewards can now also include rare slime science resources.
0.4.0 - The bug where range exchange couldn't request items from other areas is finally fixed.
0.3.6 - Fixed a bug where sometimes the range exchange would double count items you put in.
0.3.5 - Added puddle slimes and hunter slimes to offers. This update also supposedly fixed the bug where range exchange couldn't request items from other areas than the Dry Reef, but that didn't happen.
0.3.0 - Now in the 5-Day Rush game mode the reward you get is always three gold plorts.
0.2.4 - Fixed a bug where sometimes the range exchange offers could carry on to a new save.
0.2.3 - The amount of slimes requested at once is now decreased.
0.2.2 - Fixed a bug where Ogden would sometimes give you slimes as rewards.
Before 0.2.0 - Added to the game.
Gallery
Ad blocker interference detected!
Wikia is a free-to-use site that makes money from advertising. We have a modified experience for viewers using ad blockers

Wikia is not accessible if you've made further modifications. Remove the custom ad blocker rule(s) and the page will load as expected.