The Moss Blanket
is one of the first few locations introduced in the release of
Slime Rancher
. It is one of the first locations to receive a major redesign after release.
Slimepedia Entry
The Moss Blanket is an island covered in a thick layer of moss where flora grows wild in great, tangling knots at every turn. The high walls of the cliffs surrounding the island and its great canopy of trees allow for sea mists to pass in and become trapped, creating a unique climate withing the otherwise arid range.
The slimes primarily found within the Moss Blanket find its jungle-like conditions perfect: Tabby and Boom Slimes hunt their prey through the thickets with abandon, and Honey Slimes lounge in the flower beds, eating the great abundance of fruit that can be found at every turn.
Environment
The Moss Blanket is a veritable smorgasbord of resources. Though it does take time to get to, there is a teleporter at the 'end' of the Moss Blanket that sends you right back to the ranch. Because of the large variety of slime types, The Tarr appears very frequently, requiring explorers to journey with care.
Natural Resources
| Name | Resources |
| --- | --- |
| Slimes | Pink Slimes, Tabby Slimes, Rock Slimes, Phosphor Slimes, Puddle Slimes, The Tarr, Gold Slimes, Lucky Slimes |
| Food | Mint Mangoes, Pogofruit, Cuberries, Roostros, Stony Hens and Stony Chickadoos, Briar Hens and Briar Chickadoos |
| Exclusive Slime Science Resources | Wild Honey |
| New Slimes | Boom Slimes, Honey Slimes, Hunter Slimes |
Trivia
According to one of Hobson's notes, The Moss Blanket was a barren wasteland when he first entered the Far, Far Range.
Gallery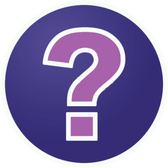 Ad blocker interference detected!
Wikia is a free-to-use site that makes money from advertising. We have a modified experience for viewers using ad blockers

Wikia is not accessible if you've made further modifications. Remove the custom ad blocker rule(s) and the page will load as expected.