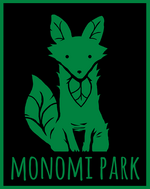 This page is a list of
upcoming features
for Slime Rancher direct from the
development roadmap
.
NOTE: This is not a list of features that aren't implemented, this is a list of upcoming features.
Slimes
Quicksilver Slime
Nothing much is known about Quicksilver Slimes. Not even the 7Zee Corporation and the rest of the world know about their existence. But we do know one thing about those slimes, and it's that they live in the Nimble Valley owned by Mochi Miles. They will come with Mochi's Megabucks Update (1.2.0).
Their prototype was added into the game's files in 1.1.0. The Quicksilver Slime resembles a fire slime without the flames, and it moves around faster than other slimes. It also has no largos.
Meteor Slime
The scrapped Meteor Slimes might still be added in a future update, but this is still uncertain.
Other Slimes
At least four other slimes are said to appear in future updates. This has been confirmed from the new Plort Market and the Official Forums.
Slime Toys
Currently none. Though it is reasonable to believe that there will be toys for each of the new slimes.
Food
Currently none. 
The World
Nimble Valley
Nimble Valley is an area wholly-owned by Mochi Miles. It's also where the Quicksilver Slimes live. (1.2.0)
More Zone Sections/Sub Areas
Current zones will get more sections added to them and there will be more sub-areas for you to explore in the future.
More Treasure Pods
More treasure pods are planned to be added in the future updates.
The Ranch
Currently none.
Upgrades
Currently none.
Slime Science
Drones
Adorable Drones will be added, allowing you to automate parts of your ranching experience. Manual ranching will be still required, but drones will reduce your workload and leave you more time to explore. They will be added with Mochi's Megabucks Update (1.2.0).
Hydro Shower
This mysterious gadget might be added in a future version since it's referenced in the code. It has a good chance to be a defence against tarr.
Game Modes
Iron Rancher Mode
This mode adds a replayable survival-like experience to the game. It has you race against time to collect quotas of various plorts across multi-day rounds. Each round will also include mixed rules and various challenges, including vampiric chickens, random plorts, random tarr spawns, increased hunger and more. This will be added with Viktor's Experimental Update (1.3.0).
5-Day Rush 2.0
The 5-Day Rush will be revisited and improved with Mochi's Megabucks Update (1.2.0)
Others
Rancher Missions
Viktor and Mochi will eventually offer you a daily mission as work-for-hire in new mini zones across the world. These missions will offer unique rewards as you earn favors for each rancher.
Mochi will ask you to herd the Quicksilver Slimes to corner the market with their plorts. (1.2.0)
Viktor will ask you to perform experiments in a virtual environment. (1.3.0)
It hasn't been yet confirmed whether BOb and Thora will receive a new zone.
Echoes
As of version 1.1.0, Boom slime explosions and butt-stomps no longer displace Echoes. However, Monomi Park mentioned that this bug might be re-implemented in a more formal manner in a future update,
Ad blocker interference detected!
Wikia is a free-to-use site that makes money from advertising. We have a modified experience for viewers using ad blockers

Wikia is not accessible if you've made further modifications. Remove the custom ad blocker rule(s) and the page will load as expected.