For unused content, see: Unused Features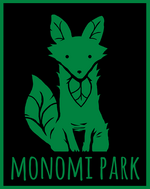 This page is a list of
upcoming features
for Slime Rancher direct from the
development roadmap
.
NOTE: This is not a list of features that weren't implemented, this is a list of upcoming features.
The Automatic Update (1.3.0)
Drones
Adorable drones will be added to Slime Science, allowing you to selectively automate parts of the ranching experience! Our goal with drones is to somewhat reduce the amount of manual work required to keep your ranch running while still retaining the spirit of the game we have now.
Drones will also likely be a considerable investment, similar to teleporters as their value to the experience is high.
Viktor's Experimental Update (1.4.0)
Viktor's Slime-ulations
Join Viktor Humphries in the pursuit of knowledge and test out his Slime-ulations: experiments aimed at acquiring valuable data in a virtual, hypothetical environment that's- well really it's very complicated science-y stuff that we'll explain once you start. Just know that you'll be rewarded for your efforts.
An exciting new game mode that adds a replay-able, survival-like experience to Slime Rancher! Aimed at veteran ranchers who have cleared Adventure Mode and seek an increased challenge, the Iron Rancher Competition has you racing against the clock to collect quotas of various plorts across multi-day rounds. However, each round offers unique challenges and remixed rules that greatly changes the standard Slime Rancher experience. Vampiric chickens? Whaaaa?
Miscellaneous
Echoes
As of version 1.1.0, Boom slime explosions and butt-stomps no longer displace Echoes. However, Monomi Park has mentioned that this bug might be re-implemented in a more formal manner in a future update.[1]
Achievements
More achievements are set to be released in late 2018. [2]
References
↑ http://forums.monomipark.com/viewtopic.php?f=10&t=5538 - "Fixed bug where boom slime booms would push echoes out of place. However, having seen the amazing fireworks displays some players created, we're committed to remaking that awesome discovery in a future update in a more formal capacity."